GEOGRAPHY
---
Location
Santiago City, which was chartered as a city on May4, 1994 by virtue of RA 7720, was carved out from the Southern portion of its mother province Isabela. It is bounded on the northwestern part by the municipality of Ramon; on the east, by the municipalities of San Isidro and Echague; on the west, by the municipality of Cordon; and on the south, the territories of Quirino Province. In terms of absolute geographic location, the city is situated between 16o 35' 00" to 16o 47' 30" North Latitude and 121o 25' 00" to 121o 37' 00" East Latitude. It is about 79 kms. south of Ilagan, the capital of Isabela, and about 328 kms. from Metro Manila.
---
Topography
80% of the total land area is characterized by vast areas of flat or nearly level land found in the northwestern, eastern and western positions of the city. The vicinity of the city proper and adjacent areas covering 17% of the total area, are gently undulating and moderately rolling areas; the remaining 3% which constitutes steeply undulating and rolling lands are located on the southernmost tip of the city. The Balintocatoc Hills, rising at the height of 173 meters, is the highest point in Santiago
---
Geology
Considering the basic land features of the area, the flat land is classified as broad alluvial plain, a landform that is the product of stream depositional activities. The rolling topography at the southern part is underlain by unconsolidated sandstone. Beneath the land stone hills in Balintocatoc are crystalline limestone rock formation.
---
Political Subdivision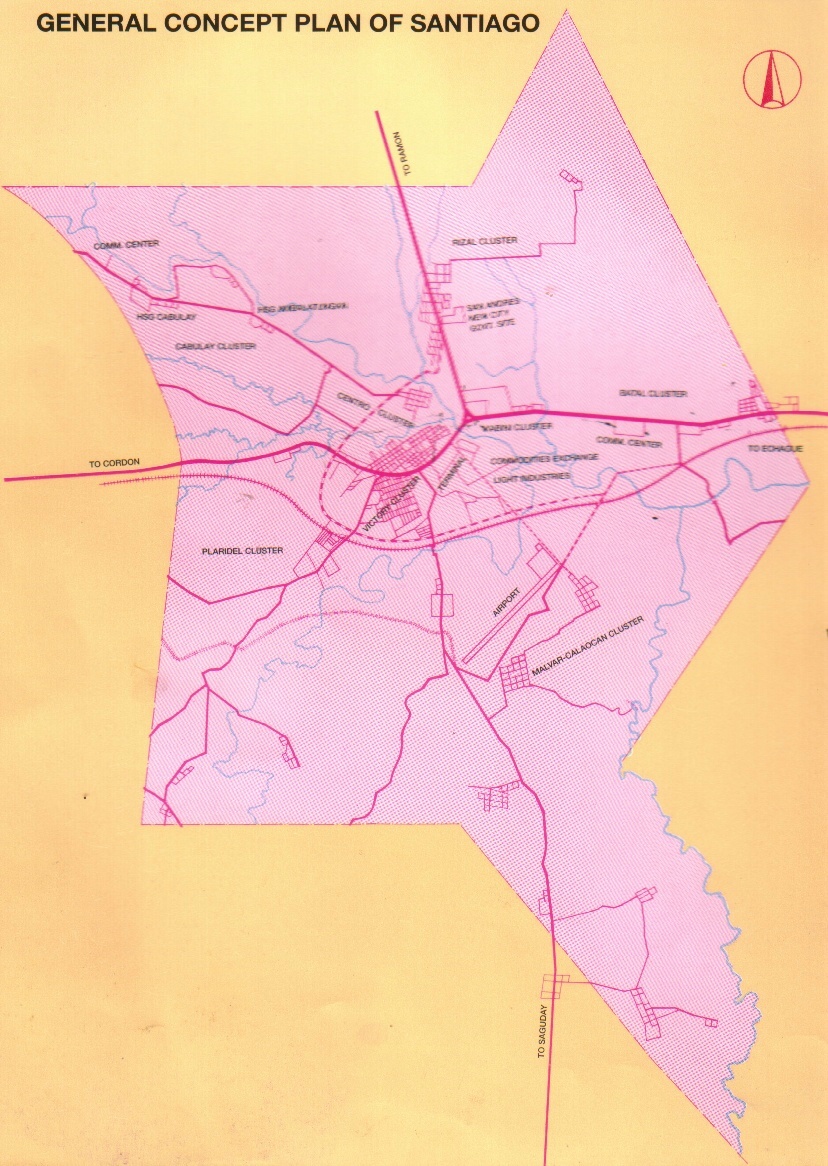 ---